One resident of The Arbors at Winthrop will be watching the 121st running of the Boston Marathon April 17 with interest and familiarity.John Booras ran in the Boston Marathon several times. He competes in shorter races now, but his two daughters are carrying on the marathon tradition.
"It's been a long time ago that I ran. I only go in the short races now," he says. "My daughters carry the tradition on. They ran the New York Marathon in December and the Cape Cod Marathon in 2015."
Qualifying is based on age and times recorded for
USA Track & Field (USATF) and Association of International Marathons and Distance Races (AIMS) courses.
John started running in high school, long before running became popular. Even when he ran in the '50s, few other runners competed.
"I ran in high school, then college. I picked it up later on in the mid to late '50s. My first race was a little over 3 miles in Winthrop. There were 3 people in the race. Racing wasn't popular then," he remarks.
He was a member of the Boston Athletic Association when John "Jock" Semple was the trainer and coach. The Boston Athletic Association launched the first U.S. marathon, the Boston Marathon, in 1897.
John competed as the Marathon field increased from a few runners to several thousand.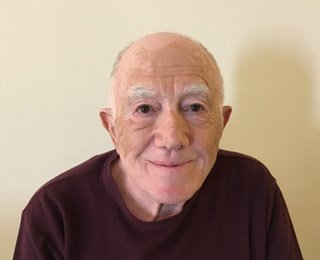 "We would run as a team in the different races. We'd have a team prize, as well as the individual prize," he remembers.
He remembers running against icon Johnny Kelley, who ran in 61 Marathons.
At the time, Kelley was 20 years older than Booras. "When I finished ahead of him in the race, I thought I did very well. He ran like a machine," John comments..
He won the prized Boston Marathon medal several times, once with a time of 2:45. John adds 2:45 was not his best time; he recalls that as being 2:30 or 2:35.
In most cases, there was no water available for runners. Official race water stops first appeared in 1977. Before that, runners had to depend on a helper or residents along the route. "I don't know how I finished," he comments.
The last time he ran the Marathon was in the 1980s.
"I just walked it last time. It took me about 5 hours," John notes.
He remains an advocate of running and the Marathon.
"It's helped me stay healthy. It's a good social thing. It put me in touch with teammates and other runners. We publicized the sport and the marathon."