Sara Robertson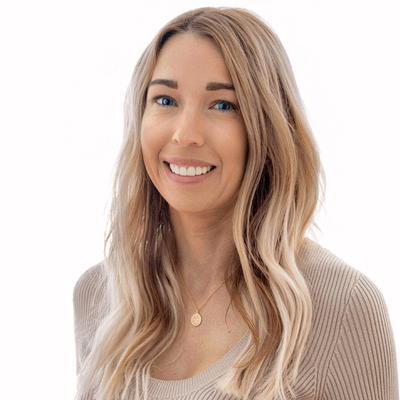 Chief Executive Officer
Sara's experience and knowledge of the Senior Living industry spans back over 20 years and she brings a wealth of business and marketing experience to the Company. Sara now directs the company's vision and family driven values as a third-generation owner. She also leads all strategic and financial operations.
Sara works closely with the Leadership team to develop and implement business growth strategies, project industry trends, direct all digital marketing, create streamlined processes, and maintain a culture based on family.
Sara received her Bachelor's Degree, cum laude from the hospitality program at UMASS Amherst. Sara's career has been centered around all aspects of Senior Living, working various roles from landscaping and dishwashing to secretarial and then managerial roles. She spent the vast majority of her time in Sales and Marketing and as Executive Director before taking on a Leadership role within the family business. In 2010 Sara opened Integra Home Health, our sister company.
Being raised in a family business means you eat, sleep, live your work day in and day out, and that has truly been a meaningful way for Sara to gain the experience and knowledge she has.
Jason Robertson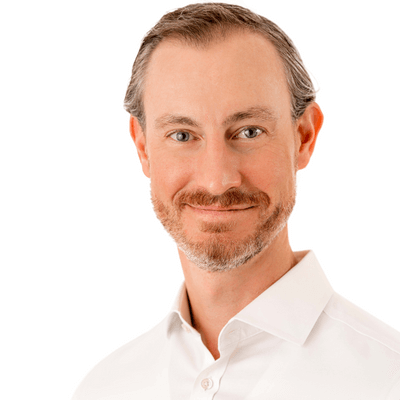 President
In his role as President of Business Development, Jason is responsible for business growth strategies including feasibility analysis, site selection, entitlements and lender and investor relations.
Jason is responsible for all phases of development, facility design, and construction management. Jason has the leading role in discovering growth opportunities and overseeing the financial soundness as The Gralia Group continues to expand its business portfolio.
Jason graduated from Western New England College. He worked as a dishwasher at The Arbors at Amherst during college, he subsequently worked in commercial real estate valuations before joining the family business full time. He is proud to develop senior housing, developments that help so many.
If you would like to discuss a business opportunity with Jason, please click here.
Emily Quinn
Co-Owner, Regional Marketing and Sales Director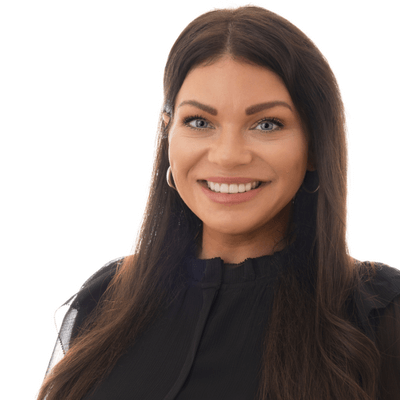 Emily has over 15 years of Sales and Marketing experience in the senior living industry. Emily works closely with the marketing team, creating strategic marketing plans, supporting all advertising efforts, facilitating event and outreach development, managing press releases for public/community relations.
Emily grew up in the family business and has been involved in many aspects of the assisted living communities since she was 13. From providing resident care and cleaning dishes, to Marketing and Directing, she got to know the day-to-day operations first-hand and gained the experience that serves her in her current position.
After graduating from Western New England College in 2007, Emily worked on the development side of The Arbors and The Ivy Assisted Living Communities, then spent time as a Marketing and Sales Director until 2011 when she became the Director of our sister company, Integra Home Health Agency for the next 8 years.
Emily has been an integral part of our growth as a family business. Her experience in homecare has brought fresh knowledge and marketing concepts to the assisted living communities.
Outside of work, Emily enjoys spending time with her husband and their daughter. She is happiest when surrounded by the people she loves.
Amie Hanrahan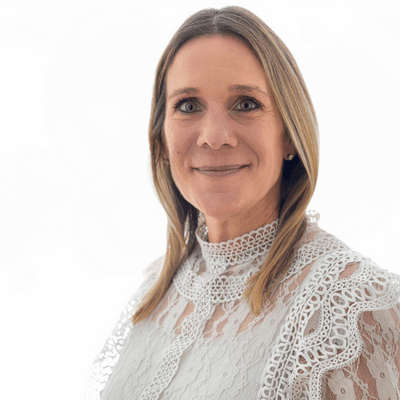 Co-Owner, Director of Integra Home Health Agency
Amie has over 25 years of firsthand experience and knowledge of the senior living industry. Due to Amie's extensive sales and marketing experience, she has been responsible for the pre-marketing openings, sales and marketing and occupancy growth of all of the new communities that The Arbors and The Ivy Assisted Living Residential Communities have developed. Each community has been a building block in Amie's evolving role in building our business portfolio.
Amie is now bringing her family driven culture and senior living experience as Co-Director to Integra Health Agency, the sister company to The Arbors and Ivy Assisted Living communities. Integra Health opened in 2010 with the mission to better support our assisted living residents with additional personal care services that they may require during their stay.
Amie was born into this business and worked summers and weekends at The Arbors and The Ivy Assisted Living Residential Communities while she was growing up. She received her Associate's degree  from Northern Essex Community College and a Bachelor's degree from Westfield State before coming to work for the company full time. Over the past 20 years, Amie has served in many positions — in secretarial and marketing roles, Executive Director, and Regional Executive Director. She is grateful to have the opportunity to grow and be able to really gain an understanding of the whole business.
Amie loves meeting the residents and their families and helping them understand how committed the company is to provide the best assistance and care.
Lisa Holt, RN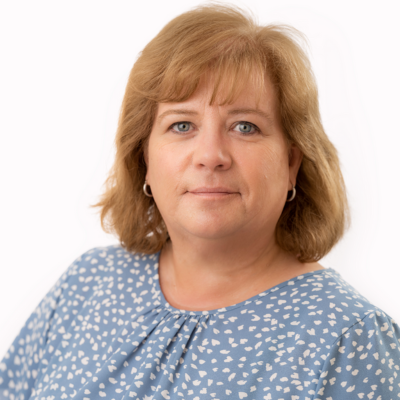 Chief Operations Officer
Lisa brings over 22 years of expertise to her role as the Chief Operations Officer. Lisa is responsible for all ten of our communities' operations, working to ensure the highest level of service and excellence. Lisa also oversees the regional team and works closely with leadership to develop and deploy business growth strategies within each department.
As a RN, Lisa is well versed in healthcare operations, human resource management and she plans and maintains consistencies across all our communities. Lisa handles the day-to-day operations, creates, organizes and implements policies and procedures, and upholds all state and EOEA regulations.
Lisa received her RN from Baystate Medical Center School of Nursing in 1988 and came to work at The Arbors in July of 1998. There are many things she loves about her job but working closely with the residents is by far the most rewarding. The best part of her workday is spending time listening to their stories and being able to offer them the assistance they need.
Lisa is co-founder of The Arbors Gives Back non-profit organization.
Michael Gaudet
Chief Financial Director
In 2019 Mike was promoted to Chief Financial Officer, Mike works closely with the Leadership Team to financially lead our financial and business strategies. Mike oversees the company's financial performance and growth, he is responsible for working with each of the communities to ensure they are on target and fiscally responsible. Mike also works alongside each of the Regionals to create and maintain the financial standards of each department.
Mike manages all audits, projections, break-evens, ramp ups and stabilizations for the Company.
In 2003, Mike graduated from UMASS Amherst with his Bachelor's in Hospitality Management. He started his career with this organization over 10 years ago as the Office Manager for The Arbors Kids and then was promoted to Regional Office Manager for The Arbors Assisted Living.
Mike feels one of the best part of his job is working with a great team of supportive people who have integrity and truly care for people.
Sondra Jones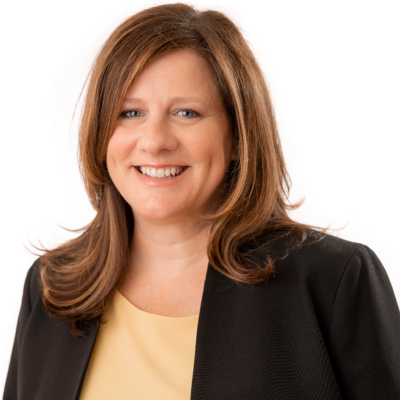 Regional Marketing and Sales Director
Sondra serves as a key member in her role as Regional Marketing and Sales Director. She is responsible for all aspects of sales and marketing, including occupancy growth, market trend analyses, competition analyses, brand awareness and implementation of sales strategies and techniques. She also oversees and mentors our team of Sales Directors at the community level.
Sondra's experience in Assisted Living is exceptional. Sondra began her journey with The Arbors 20 years ago as a Resident Care Aide, then as a Receptionist, she then moved on Executive Director for 3 years and since then was promoted to Marketing and Sales Director where she found her calling. Sondra has since been promoted to Regional Marketing and Sales Director. She finds it very fulfilling to work for such a great family business and loves every part of her job, especially the residents, their families, and their stories.
Sondra is a Marine Corp Veteran. Sondra is also co-founder of The Arbors Gives Back non-profit organization.
Nellie Vieira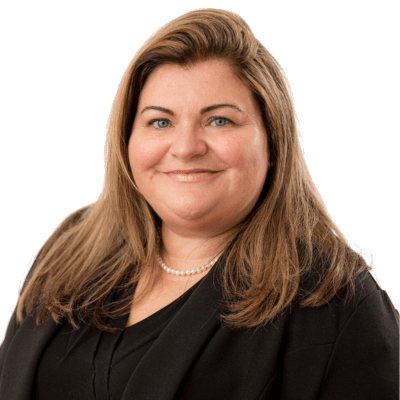 Regional Executive Director
Nellie has been caring for elders for over 25 years with 15 years spent in skilled nursing. Her love for seniors and learning about who they were and what they have accomplished throughout their lives is what has kept her in this industry. She is dedicated to helping families during what can be a stressful transition and finds fulfillment in easing their worries. During her career, her roles have included Nursing Manager of a sub-acute unit as well as Staff Development Coordinator.
Nellie joined The Arbors family in 2003 and hasn't looked back since! She began her Arbors career as the Resident Care Director in our Taunton community, it was then that she knew she had found where she truly belonged. Within a few months she became the community's Executive Director. She spent 10 years leading the community and developing her team, many of whom are still there today.
In her new role as Regional Executive Director, Nellie strives to help guide and mentor her staff, both professionally and personally. Watching their growth and achievements brings her enjoyment. She feels the best part of working for The Arbors is the ability to foster family culture both with residents and staff. Her end goal is for everyone to feel welcomed and comfortable within each of our communities.
Nellie is a 1997 graduate of Bristol Plymouth Regional School of Practical Nursing.
During her free time, Nellie is happiest being with her close-knit family. She lives in Taunton with her husband and her teenage daughter.
Ed Walters-Zucco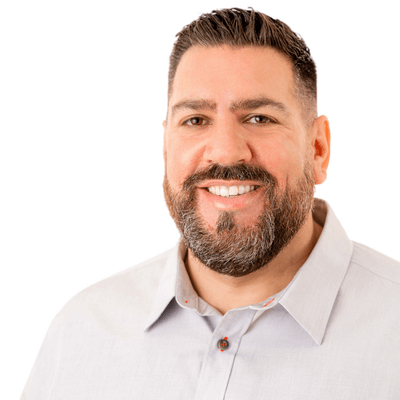 Regional Director of Resident Care
Ed has nearly 19 years of experience working for the Arbors/Ivy/Integra family. He started working for The Arbors in 2004 as an RCA, and when he received his LPN in 2005 Ed became a Resident Care Director and worked toward receiving his RN from STCC School of Nursing. In 2010 Ed began working for Integra Home Care Agency as a Case Manager, then became the Agency's Director in 2016. Now Ed is back working for The Arbors and The Ivy Assisted Livings again as a Regional Director of Resident Care.
With his experience as a certified Dementia Practitioner, Ed has also provided trainings for Senior Centers and Senior living communities all over Massachusetts.
Ed enjoys working closely with residents and families, offering help and support during a resident and family's time of need. Providing education and trainings to Assisted Living staff is a favorite part of his job as well as supporting the Nurses and RCAs at each Assisted Living location.
Jonathan Athanas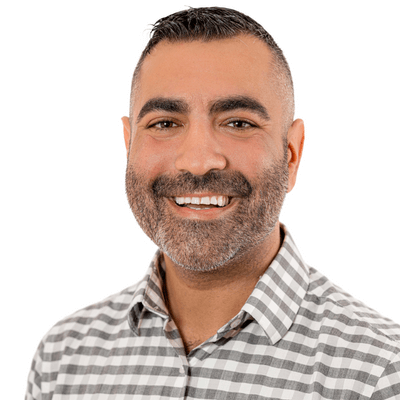 Regional Sales Specialist
Jonathan is responsible for hands on sales execution within assigned communities through generating new sales leads, converting leads to move-ins and helping to implement necessary sales systems. His role is important in maintaining occupancy in each of our communities. Jonathan is a true believer in our family driven culture and ensures the heart and soul of who we are can be found in any of our communities.
Jonathan graduated from the University of New Hampshire at Durham with his degree in Health Management and Policy in 2007. Upon graduation, Jonathan owned and operated the restaurant 'Stats Place' located on the UNH Campus. After selling the business in 2011, Jonathan spent his time developing the operations of the St. Methodios Faith and Heritage Retreat Center located in Contoocook, NH.
Joining The Arbors Assisted Living in 2014, Jonathan started as the Marketing Director at the Stoneham community. He later moved on to become the Executive Director when The Arbors opened their Dracut community in 2017. Jonathan prides himself on his hands-on approach involving and engaging the front-line staff, building and fostering strong community relationships.
Jonathan's philosophy is "we are in the people business first" and encourages all of our Communities to adopt his mantra!
Julie Dudley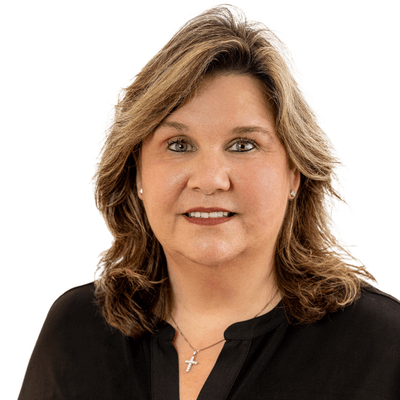 Regional Social Engagement and Reflections Program Director
Julie has over 12 years of firsthand experience working as the Reflections Director for our memory support community in Chicopee and over two decades of experience working with individuals who have dementia.
Julie's role is to oversee all aspects of the company's social engagement activities and programs, including developing and creating new programming by working with individual residents and their families to really know how our resident's like to spend their days. Activity Programming is an essential part of keeping our residents engaged and happy.
Julie also has a personal experience and connection with this disease since her father was suddenly diagnosed with dementia. Julie's own experiences have helped her connect with families throughout the years because she understands how hard it is to watch a loved one live with dementia.
One thing that Julie likes to remind her families, and anyone else who knows someone with dementia, is that "they may forget what you said, but they will not forget how you made them feel".
Danielle Pragluski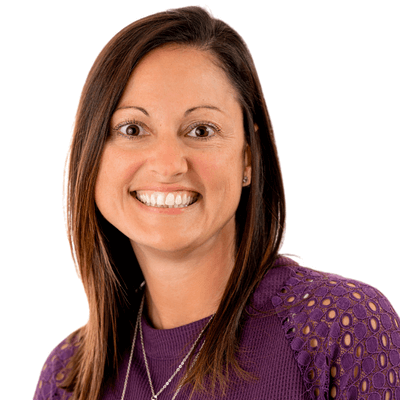 Regional Office Manager
Danielle joined The Arbors Team in 2015 as the Office Manager at The Arbors at Westfield. Shortly thereafter, Danielle accepted the position as Regional Office Manager. Danielle's role is to ensure consistency and meticulousness by working closely with the office managers at all our communities. Danielle is responsible for overseeing accounts receivables, payroll, invoicing, processing payments and all employee related items.
Danielle graduated from Bay Path College in 2005 with her Bachelor's degree in Business Management. She worked as an office manager/payroll coordinator for six years after college in a local hospital and a nursing home. From there Danielle became the office manager for her husband's company, Pragluski Trucking Inc. This allowed her to work from home and still be with her two children.
Danielle loves being able to support her team in any way she can. Her favorite part of working for The Arbors and The Ivy Assisted Living Communities is being able to put a smile on a resident's face. She thinks it is personally rewarding to know that putting a smile on a resident's face made at least one moment of their day a good one.
Brian Hanlon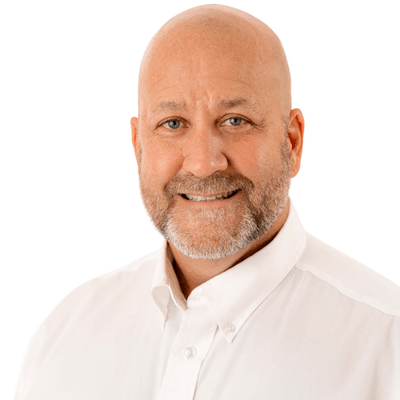 Regional Maintenance Director
Brian has over 15 years of on-the-job experience with The Arbors and The Ivy Assisted Living Communities. Brian has oversight responsibility for each individual site's maintenance director. Brian helped derive ongoing preventative maintenance schedules, code compliance and monitoring and maintaining all aspects of the building. Brian also contracts with all the major maintenance vendors. Brian also assists Jason Robertson with the mechanical and electrical system design for new developments.
Brian has been with The Arbors and The Ivy Assisted Living Communities for more than 15 years. What Brian finds the most rewarding is giving back to the older generations that have given so much to us. There is a great deal of satisfaction in helping residents and seeing smiles on their faces.
Briana LaChappelle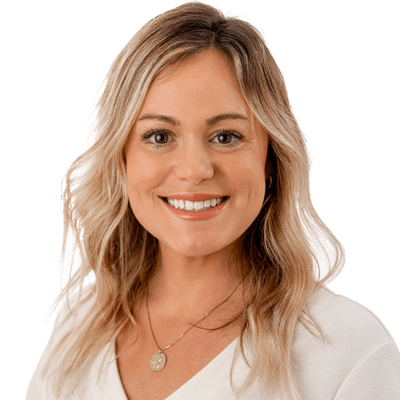 Digital Marketing Specialist
Briana came to The Arbors and The Ivy Assisted Living Residential Communities with a diverse background and skill set, including; event and project management in the healthcare industry, corporate fundraising, raising brand awareness, community and corporate relations, email marketing, social media management, reputation management for large organizations and content creation across multiple platforms.
Throughout her ten year career, she has capitalized on her versatility to provide unparalleled project leadership and organizational skills to her stakeholders.
Briana has always been drawn to helping others. She considers herself someone who takes pride in giving back to those who need it most. She has an extremely close-knit family and understands the importance of looking out for one another, because family comes first. She finds life most rewarding surrounding herself with positivity through adventures and those who bring her happiness. Working in the senior living industry is the perfect career fit.
Her roots are in Western Massachusetts; but she has lived in the Boston area for over ten years. Naturally, she was drawn back to the area in order to be closer to family and friends. Briana resides in Wilbraham with her husband and young son.
Briana is a graduate of Bridgewater State University, where she received her Bachelor's Degree in Marketing and Communications.