Resident-Centered Memory Care
Creating meaningful roles, routines and activities for memory care residents based on their individual needs.
> Hover your mouse over each bubble to reveal more details
Reflection's Four Specific Focus Areas
We understand how challenging living with dementia or Alzheimer's disease can be, for the person and those who love them. It's important that everyone stays connected, that each resident feels the connection to the world around them, the world they know.
This is why we developed our Reflections Memory Care Program, designed with four specific resident-centered focus areas to specifically address the challenges of living with memory loss and cognitive challenges.
CASCADES – Life Enrichment
PATHWAYS – Personal Care
LANDSCAPES – Serenity Enrichment
VISTA – Multisensory Dining
Reflections begins in our specially designed neighborhood that provides a safe and secure home with private apartments for each resident.
The physical environment of Reflections is designed to minimize challenges and barriers, and to inspire confidence, peace of mind and independence so each resident has the freedom to move about in a familiar, recognizable environment.
Residents and their families are encouraged to become part of the Reflections family and spend time together in their home and neighborhood.
Our dedicated and caring staff conduct regular visual safety checks on all Reflections' residents and are always available to provide a helping hand or a reminder.
Click to Display More Details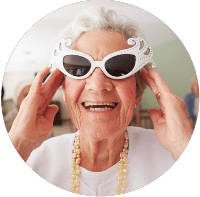 CASCADES – Life Enrichment
The key to living well…whether you have memory loss or not, is social engagement.
Our Cascades program specifically ensures that our residents have meaningful and purposeful engagement, based on their likes and interests. It allows our residents to really expand their horizons. By providing stimulating activities, we can build self-esteem and encourage independence which can help give our residents their confidence back.
Seasons: We believe each resident is unique and has a different constellation of strengths and abilities. Like the seasons, these will change over time. Reflections focuses on the strengths of each resident, rather than the losses that occur as memory loss progresses. For this reason, we do not refer to memory loss in stages but rather as changes in the Seasons.
My Story: We believe each resident has a life worth celebrating. Reminiscing is one of the most powerful ways to help someone with memory loss engage and connect with the world. Through a variety of activities, our caregivers prompt this journey down memory lane and help residents celebrate their own unique life history.
We use memory books, life and legacy interviews and reminiscence boxes and a variety of activities to reminisce about past life experiences, converse about prized memories, and reminisce about family, career, hobbies, places they've visited or lived, and favorite holiday memories.
Click to Display More Details
PATHWAYS – Personal Care
The Pathways approach to care planning improves residents' independence and safety by making modifications to daily activities and the environment.
Through our Life & Legacy interviews and our thorough assessment process, we identify interventions based on the strengths of each resident and design interactions to do with — not to do for — our residents. This allows residents to adapt and be as independent as possible.
Pathways' Care identify areas in which modifications would be most helpful for a resident based on the areas most affected by memory loss:
Memory
Behavior
Emotion
Visuospatial
Language
Sleep
The Montessori Method to Caregiving focuses on creating meaningful roles, routines, and activities for residents based on understanding their prior interests and activities. We invite residents to take part in caring for their home by identifying activities they deem rewarding and valuable. This approach to care reduces anxiety by providing residents with engaging activities that they find rewarding, such as setting the table, folding laundry, or watering plants.
Whether setting the table, helping fold laundry, or potting plants, our residents are encouraged to make meaningful contributions to their home and community.
Training and Certification
We believe that quality care is driven by caregivers with a strong foundation of principles and practices rooted in person-centered care. Through our signature Pathways program, caregivers receive training and certification beyond state minimum requirements. Program directors are certified through the National Council of Certified Dementia Practitioners. Memory care mentors in each community receive a certification to provide ongoing support to caregivers and ensure continuity of care and consistency in delivery in our signature programs.
Click to Display More Details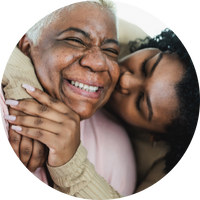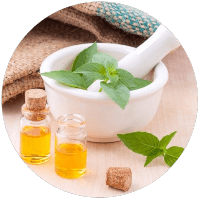 LANDSCAPES – Serenity Enrichment
Accepting changes that occur as a result of memory loss can be overwhelming and, at times, even a bit scary for memory care residents causing them stress. The Landscapes program uses a variety of relaxation techniques that help manage through these moments of stress as well as maintaining a daily sense of well being:
Aromatherapy
Snoezelen multisensory environments
Meditation and breathing activities
Holistic movement activities
Click to Display More Details
VISTA – Multisensory Dining
Changes in appetite, loss of interest in food, and anxiety during dining times are just a few reasons it can be difficult for those with memory loss to eat nutritiously and stay hydrated.
Through our Vista program, caregivers transform mealtime into a multisensory experience that promotes independence, stimulates all the senses, and encourages exploring new food profiles as taste and appetite change.
Vista offers:
Portable refreshment stations
Contrasting table settings
Person-centered dining
Creating an Inviting Environment
We've given a sharp eye to details when it comes to catering to vision or communication changes in memory care residents. We offer contrasting table settings and colored dinnerware to make it easier to distinguish food. By simply changing plates to a bright canary yellow or red, research shows we can increase how much food residents eat by as much as 25%.
If you visit our community during a mealtime, you'll notice sample plates on display for residents to see what's being served and point to their selection when they find it difficult to tell us what sounds more appetizing.
In our dining rooms, we also use our signature aromatherapy scents to stimulate appetite.
Our activities calendar includes a variety of activities where residents can enjoy the aroma of baking cookies or bread before mealtime, which is also known to stimulate appetite.
Proper nutrition plays a large role in sleep, mood, and overall health and well-being. Although getting the nutrition you need while being affected by memory loss can be difficult, we've created an environment during mealtimes that stimulates all of the senses toward better nutritional intake.
Click to Display More Details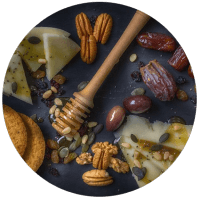 What Our Customers Think About Memory Care at The Arbors
Have More Questions?
We'd love to answer any questions you might have.
Read More about Memory Care at The Arbors / The Ivy
Reflections Memory Care Locations in CT & MA