The eGuide is on its way to you!
We appreciate your interest in our content and want to let you know that the download link will be delivered via email to your inbox shortly.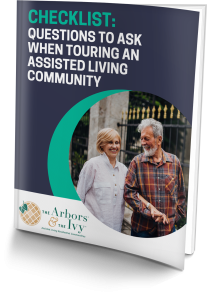 To ensure that you have a great reading experience, we recommend that you have the latest version of your preferred PDF reader installed on your device, as the guide is in a PDF format.
While you're waiting for the download/ access link to arrive, we encourage you to explore our website further. We have a wealth of resources available to help you and your loved ones make informed decisions about senior care, including blog posts, videos, and testimonials from families we have served.
If you have any questions about our guide or would like to learn more about our assisted living and memory care services, please don't hesitate to get in touch with us. Our friendly and knowledgeable team is here to support you every step of the way.
Thank you again for requesting our guide. We look forward to staying in touch and providing you with the information and resources you need to make the best decision for your family.