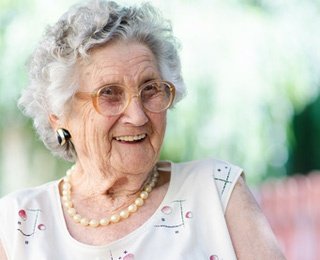 A Day in the Life of Assisted Living
Do you call your parents every morning to make sure they got up? Do you stop over once a day to ensure they took their medicine? Do you receive calls because your parents can't find something? Are you hesitant to schedule a vacation with your spouse because you don't know who'll take care of Mom and Dad while you're gone? Imagine never worrying about your parents' safety again. Imagine seeing them embark on new adventures, learn new skills or pick up old hobbies. Imagine never receiving a frantic call in the middle of a business meeting or having to leave a concert to run to your parents' home. That reassurance is what Assisted Living is all about.
---
Assisted Living: Not Your Parents' Nursing Home
The words "nursing home" often strike fear into the hearts of aging Americans. While nursing homes have changed, your parents' attitudes toward them probably haven't. Seniors fear the loss of independence and moving into a nursing home more than they fear death, according to the "Aging in Place in America" study commissioned by Clarity and The EAR Foundation. The survey asked people aged 65 and older about their greatest fears. Death was rated at just 3 percent. Moving into a nursing home was at 13 percent, and loss of independence was 26 percent.
---